The Edmonds SnoKing Branch of AAUW is accepting applications for two $1500 scholarships to be awarded to women graduating from a high school in the Edmonds School District.
Deadline for applications is April 8, 2018.
One $1500 scholarship will be awarded to a woman entering a field of study in STEM (science, technology, engineering, or mathematics). The other $1500 scholarship is for a non-STEM field.
Download and complete this application.
2017 High School Scholarship Recipient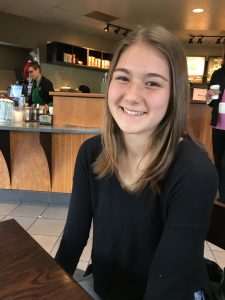 Our 2017 high school scholarship recipient is Vesta Baumgartner.  Vesta graduated from Mountlake Terrace High School where she earned straight As in all her course work, and where she took many challenging AP courses. In addition to mastering Mandarin and Spanish, she played in the school band and was on the school's track and field team. Vesta will attend the University of Washington and plans to become a wildlife veterinarian.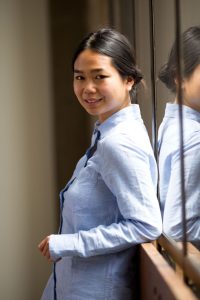 2017 College Scholarship Recipient
Dorathy Li is currently a full-time student at Edmonds Community College. She is also the mother of a two-year-old girl. Dorathy's mother immigrated from Cambodia to escape the Khmer Rouge genocide. Because her mother struggled as an illiterate, non-English-speaking single mother in America, Dorathy was adopted and moved 500 miles away from her birth family. Now she has made a stable home for herself and her daughter while attending college. She is one of only a few women in her engineering classes, and she plans to become a chemical engineer.
STEM Scholar Recognition
On May 13, 2017, our branch held a reception honoring  young women from the Edmonds School District high schools for outstanding scholarship in one of the STEM subjects.
Students honored were:
LYNNWOOD HIGH: Shannnon Hang, Kiara Sahagun, and Emellia Nguyen
MOUNTLAKE TERRACE HIGH: Ashley Klippert, Karen Benson, and Trang Phan
EDMONDS WOODWAY HIGH: Klara Gaspers, Audrey Lindstrom, and Olivia Olson
MEADOWDALE HIGH: Mika Vogt, Kathryn Graves, and Olivia Gluth