The Edmonds SnoKing Branch of AAUW awards annual scholarships to young women graduating from Edmonds high schools and to students at Edmonds Community College.
2018 High School Scholarship Recipients–Trang Minh Phan and Olivia Olson

After graduation from Mountlake Terrace High School, Trang Minh Phan will attend the University of Washington, majoring in bio-engineering or bio-chemistry. She is active in the high school Peer Tutoring Program. She has led groups of children and adults in STEM activities at the MTHS outreach programs. She says of herself, "…my accomplishments…are the result of my inquisitiveness and self-motivation, both characteristics that I truly value in myself."
Olivia Olson is graduating from Edmonds Woodway High School and will attend the University of Southern California, with a major in philosophy, politics, and law. Olivia's parents are veterans and Olivia has spent hours volunteering at the local VFW, listening to the stories and struggles of vets in our community. She worked on a successful fundraiser for the Edmonds Veterans Plaza, resulting in $1000 in donations for the upkeep of the plaza.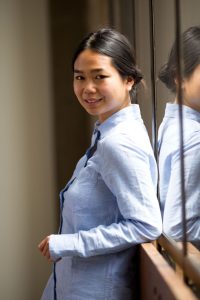 2017 College Scholarship Recipient
Dorathy Li is currently a full-time student at Edmonds Community College. She is also the mother of a two-year-old girl. Dorathy's mother immigrated from Cambodia to escape the Khmer Rouge genocide. Because her mother struggled as an illiterate, non-English-speaking single mother in America, Dorathy was adopted and moved 500 miles away from her birth family. Now she has made a stable home for herself and her daughter while attending college. She is one of only a few women in her engineering classes, and she plans to become a chemical engineer.
2018 STEM Scholar Recognition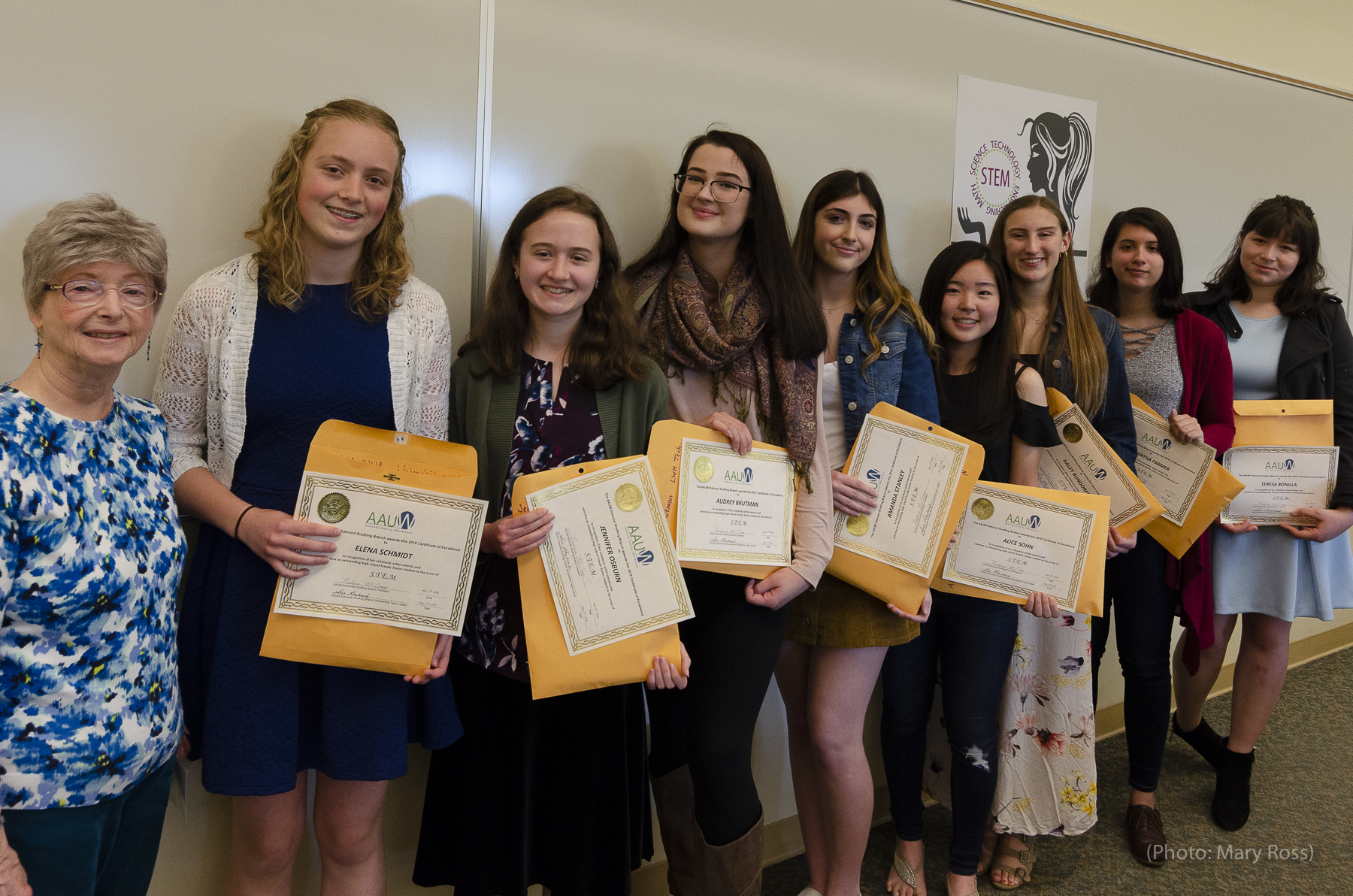 On May 12, 2018, our branch held a reception honoring  young women from the Edmonds School District high schools for outstanding scholarship in one of the STEM subjects.
Students honored were:
MOUNTLAKE TERRACE HIGH SCHOOL
Teresa Bonilla ( Science)
Selam Ayele (Technology) not present for photo.
Annika Prom (Math) not present for photo.
EDMONDS WOODWAY HIGH SCHOOL
Samantha Farmer (Technology)
Haley Rundorff (Science)
Alice Sohn (Math)
LYNNWOOD HIGH SCHOOL
Amanda Stanley (Science)
Audrey Brutman (Technology)
Jennifer Osburn (Math )
MEADOWDALE HIGH SCHOOL
Elena Schmidt (Math)
Peyton Thomas (Science) in photo below