We support the AAUW mission to advance equity for women and girls through advocacy, education, and research.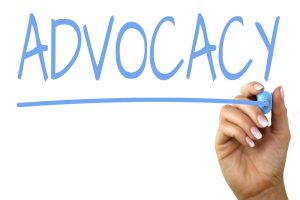 Members of national AAUW, AAUW-WA, and Edmonds SnoKing Branch believe that democratic participation in governance and equal rights, benefits, and opportunities in all institutions of society—economic, social, educational, health, and political—are fundamental to women's empowerment and public well-being. For that reason we:
Oppose all forms of discrimination
Support policies that improve racial, ethnic, and gender diversity
Believe in the separation of church and state
Support a fair, balanced, and independent judiciary
The AAUW National 2019-2021 priorities include:
Support for a strong system of public education that promotes gender fairness, equity, diversity and inclusivity, and that eliminates the barriers and implicit biases that hinder the advancement of women and girls
Access to high-quality healthcare
The achievement of economic security for all women
The guarantee of equality, individual rights, and social justice for a diverse and inclusive society
Read the complete Public Policy Principles and Priorities.
State Congressional Districts
Currently AAUW-Edmonds SnoKing Branch has members who live in three Congressional Districts: First, Second, and Seventh. They are represented by Pramila Jayapal, Rick Larsen, and Suzan DelBene.
State Congressional districts will change for the 2022 elections. You can view the proposed legislative and congressional district maps online at https://www.redistricting.wa.gov.
Washington State Legislative Districts
Our Branch has members in nine out of 49 State Legislative Districts (LDs).  See District Finder to determine who your legislators are. Then you can:
Sign up for their E-newsletters
Follow them on Facebook and Twitter
Put their phone number in your contacts
Advocacy Resources
Keep up-to-date during the 2021-22 Session by: