Who Makes Public Policy? WE Make Public Policy!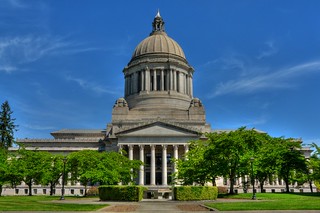 Who we elect and how we interact with elected and appointed policy-makers makes a difference. What's the progress on AAUW-WA supported bills? Our lobbyist Nancy Sapiro provides weekly legislative updates.
This year, our legislators had to make tough choices and limit the number of bills they sponsored. What choices did they make? What were their top priorities? Who influenced their choices? Here is a list, with active links, of the bills that our local legislators sponsored.
AAUW-WA State Lobby Day was February 1

Here are resources we used to prepare for Lobby Day, February 1, 2021:
State Congressional Districts
AAUW-Edmonds SnoKing Branch has members who live in three Congressional Districts: First, Second, and Seventh. They are represented by Pramila Jayapal, Rick Larsen, and Suzan DelBene.
AAUW Washington State's members live in all ten Congressional Districts. This guide to the state Congressional Districts contains links to contact information for our two Senators and all ten of Washington's Congressional Representatives.
Washington State Legislative Districts
Our Branch has members in nine out of 49 State Legislative Districts. (LDs).  See the Washington State Legislative Districts  to find your legislators. Sign up for their E-newsletters, follow them on Facebook and Twitter. Put their phone number on your speed dial.
Advocacy Resources
Keep up-to-date during the 2021 Session by following AAUW-WA Legislative Updates.
Attend a virtual Legislative Committee meeting. See the Legislative Calendar.
Review the AAUW Advocacy Tool Kit.