As part of the American Association of University Women, the Edmonds SnoKing Branch is committed to the AAUW mission—advancing gender equity for women and girls through research, education, and advocacy. We value Integrity, Inclusion, and Intersectionality, as well as a diverse membership.
Health Matters: Advocating for Washington Women
Ten members of our branch attended the AAUW WA State webinar on women's health and heard outstanding presentations by Dr. Alyson McGregor ("Sex- and Gender-based Medical Research") and Dr. Dorothy Roberts ("The Problem with Race-based Medicine"). Watch this website for links to the video recordings and to information about a fall webinar series on women's access to health care in Washington State.
Members in the News
An article in The Clipper, Everett Community College's student news-gathering organization, featured information about AAUW and interviews with members of our branch. Read all about it— Women Supporting Women by Elena Cervantes.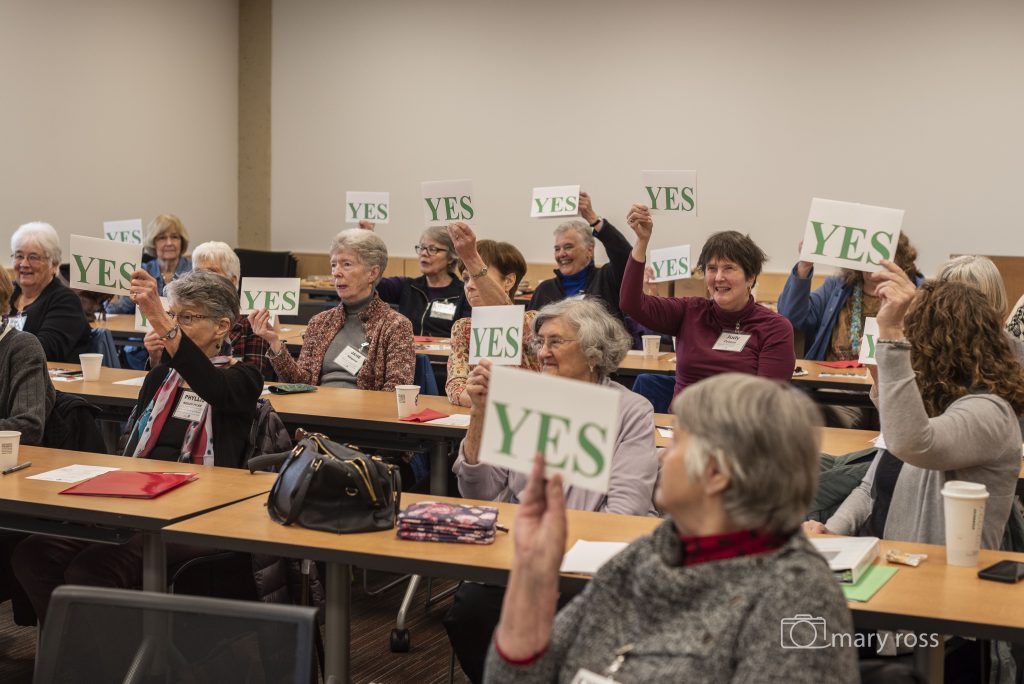 Coronavirus Pandemic and Branch Programs
Most of our meetings and programs are online using Zoom. (Some  small group meetings are held in-person with the expectation that all participants are fully vaccinated.) Our monthly meetings, September to June, take place on the second Saturday of each month at 10 a.m. and feature a speaker or topic of contemporary interest. See our 2020-2021 Calendar for details. Want to join us? Use the Contact Us form to request a Zoom link or more information.