As part of the American Association of University Women, the Edmonds SnoKing Branch is committed to the AAUW mission—advancing gender equity for women and girls through research, education, and advocacy. We value Integrity, Inclusion, and Intersectionality, as well as a diverse membership.
Safe and Healthy Youth: Approve Referendum 90
At our October meeting, AAUW-WA State lobbyist Nancy Sapiro gave a presentation on Referendum 90. (View her slides)
AAUW Washington State is recommending a YES vote on Referendum 90.
"We heartily endorsed the comprehensive sexual health education bill…It empowers children and protects them from sexual harassment and abuse by providing them with accurate and complete information.  Read more about AAUW WA State's recommendation  of a YES vote on R-90.

Resources from Our Public Policy Team
Our Public Policy page provides explanations of how to use AAUW's Head-to-Head Comparison form for statewide and other elections. Find resources on judicial elections, links to recordings of candidate forums, and practical suggestions for Getting Out the Vote.
What's at Stake in this Critical Election?
The AAUW Action Fund's Policy Insights series offers a unique perspective into the issues, the ways that real people are experiencing today's most pressing problems, and clear analysis of where the 2020 presidential candidates stand on those matters.
Latinas are attending college in record numbers and about half are first generation college students. Many are relying on student loans, and the stress of repayment is made worse by the pandemic. Read more in When a Choice Isn't a Choice: Latinas and Student Debt.
We Stand in Solidarity Against Racism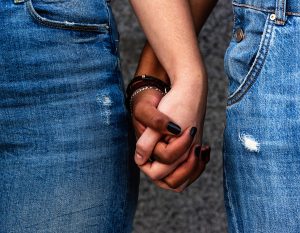 Our Edmonds SnoKing Branch stands with national AAUW in condemning racism and unequal opportunity, which are sadly all too prevalent in our nation. "There can be no justice or equality when Black and Brown communities are seen as less deserving of basic human and civil rights…We commit to fighting for justice, long-term and lasting change, and we stand in solidarity against racism."  AAUW CEO Kim Churches
With Edmonds College, our academic partner, we affirm that Black Lives Matter. The  City of Edmonds Diversity Commission provides Racial Justice Resources on its webpage.
Coronavirus Pandemic and Branch Programs
We have moved all meetings and programs online using Zoom. Our monthly meetings, September to June, take place on the second Saturday of each month at 10 a.m. and feature a speaker or topic of contemporary interest. See our 2020-2021 Calendar for details.