As part of the American Association of University Women, the Edmonds SnoKing Branch is committed to the AAUW mission—advancing equity for women and girls through advocacy, education, philanthropy, and research.
STEM Scholar Recognition and High School Scholarships
At our May 12 meeting, our branch recognized STEM scholars in the Edmonds high schools and introduced the two scholarship recipients for 2018. At this recognition event, our special guest was Mel Cossette, executive director of the National Resource Center for Materials Technology Education.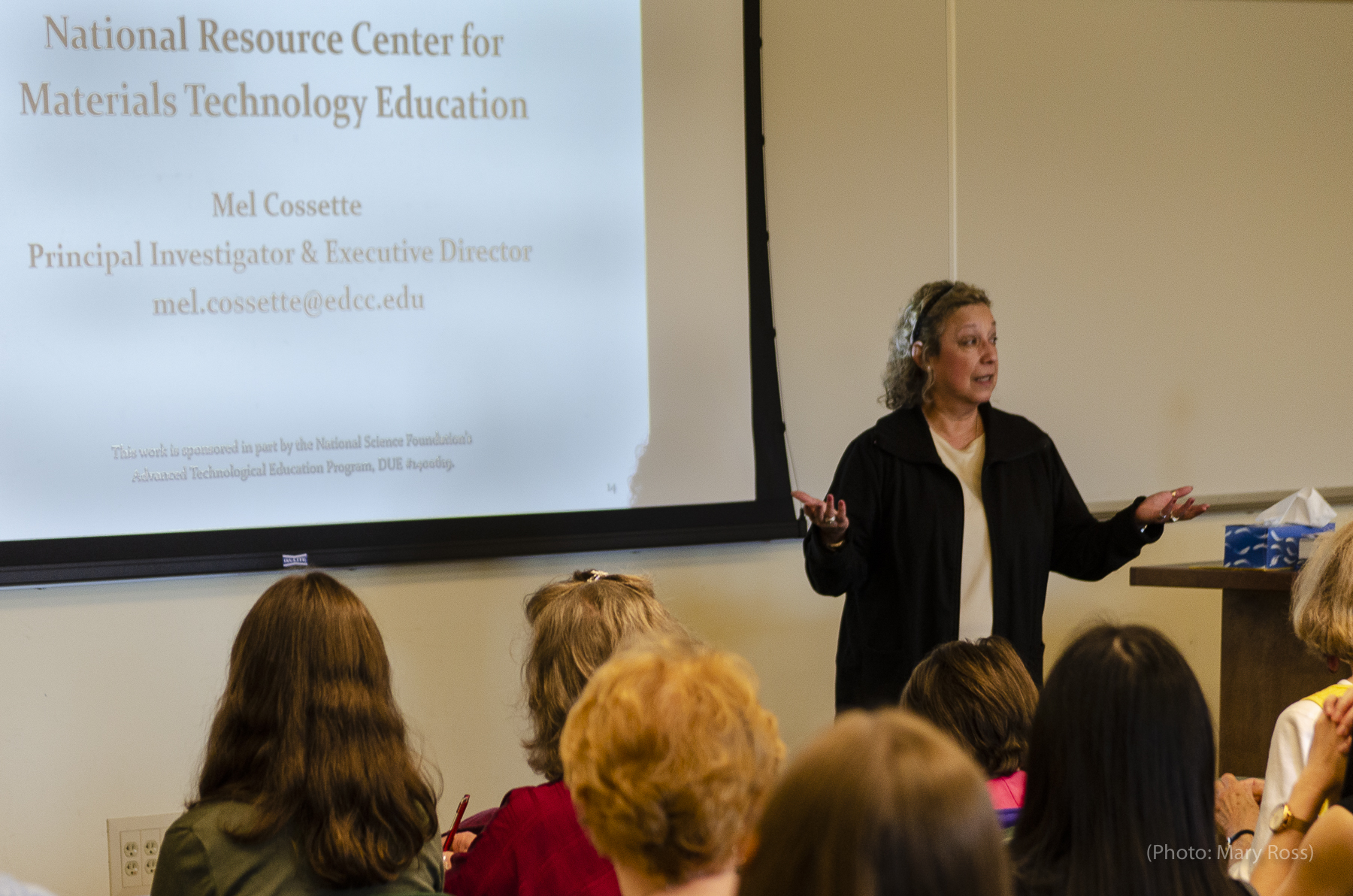 Talking about "STEM and Me," she described the six guidelines in her own career path and how they are relevant to young women pursuing STEM careers today.  Careers in 3-D printing, cybersecurity, and materials technology are growth areas.