As part of the American Association of University Women, the Edmonds SnoKing Branch is committed to the AAUW mission—advancing gender equity for women and girls through research, education, and advocacy. We value Integrity, Inclusion, and Intersectionality, as well as a diverse membership.
Native American Contibutions to Democracy
Join us on Saturday, November 13, 10:30 a.m., for a special program on American Democracy's Indigenous Roots and Future.  Co-hosted by AAUW Seattle and Edmonds SnoKing Branches, this program features Naomi Renville, who will share stories that highlight and reframe the history, present, and future of Indigenous women's power and leadership in America. This is a Humanities Washington program.
Register in advance for this free online program using this link: https://us06web.zoom.us/meeting/register/tJMsdeCurj0tG9yfZ4I0m2NSv9KTr9-MvBk4
STEM Scholarships for 2022, honoring Liz Sears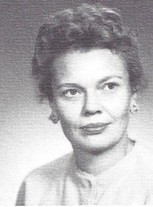 The Edmonds SnoKing Branch will award the Elizabeth Sears STEM Scholarships in spring, 2022. Five scholarships will be awarded to high school seniors in the Edmonds School District who plan to attend Edmonds College and major in a STEM field. In addition, one or more scholarships will be awarded to women continuing their STEM studies at Edmonds College. Go to our Foundation A3E webpage to learn how to donate to this scholarship fund.
Applications for the scholarships will be available in early 2022.
Be an Informed Voter!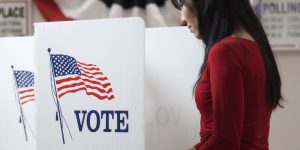 We are a co-sponsor of the virtual candidate forums held by the League. You can access the audio and video recordings of candidate forums on the LWVSC website and YouTube channel.
2021-2022 Calendar
Information about our 2021-2022 programs is available. Want to join us at a meeting or event? Use the Contact Us form to request more information.