As part of the American Association of University Women, the Edmonds SnoKing Branch is committed to the AAUW mission—advancing equity for women and girls through advocacy, education, philanthropy, and research.
Applications are now being accepted for our 2018 high school scholarships.
Expanding Your Horizons Conference on March 20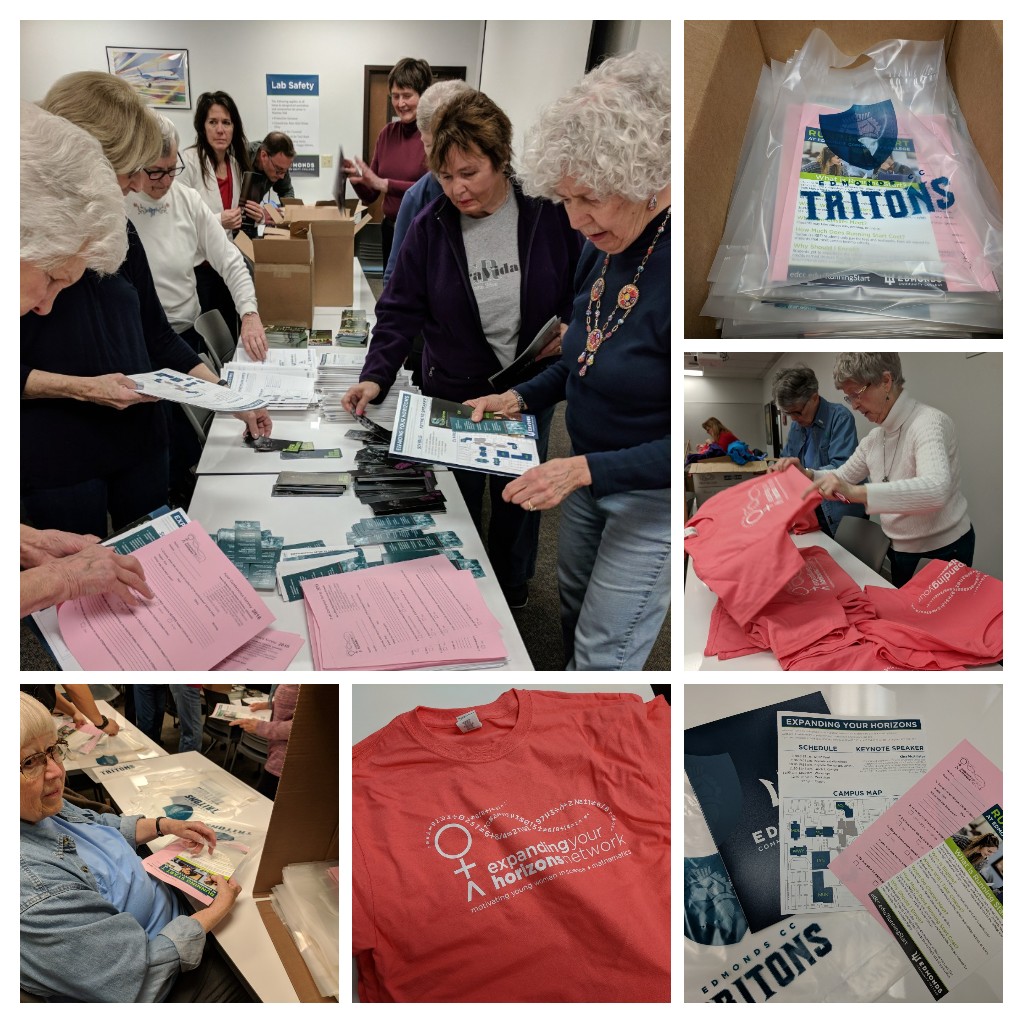 AAUW Edmonds SnoKing Branch members prepare packets for the almost 400 girls who will attend the annual Expanding Your Horizons Conference on March 20. We co-sponsor the event, with Edmonds Community College, for girls in grades 8 to 12 to explore careers in science, technology, engineering, and mathematics.
Spring Luncheon and Fundraiser Features "Traditions of the Sari"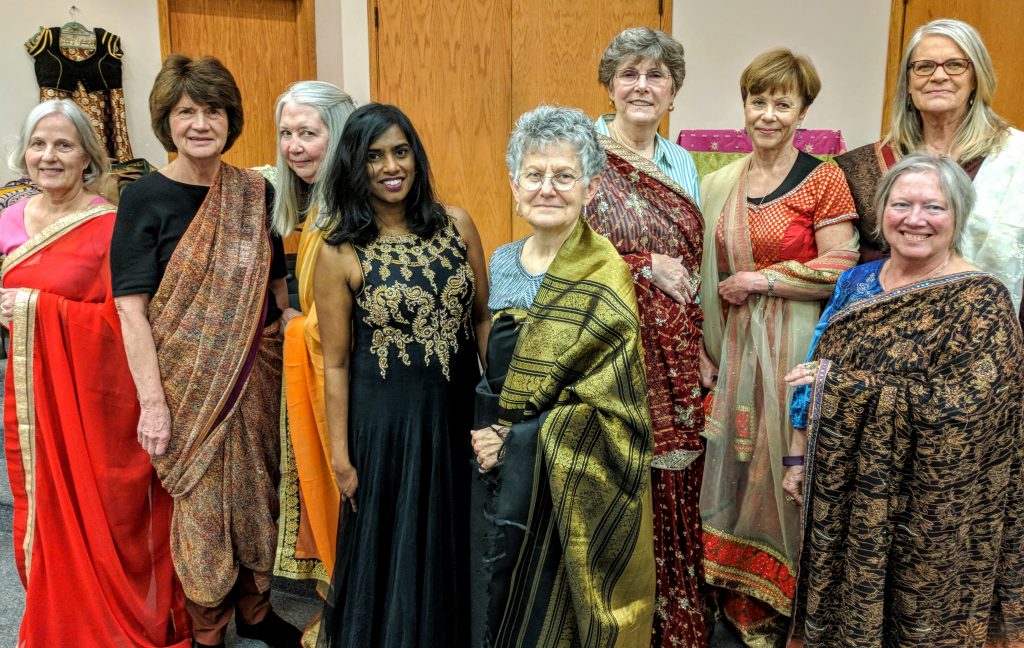 Our March Luncheon featured Suman Jaiprakash who demonstrated the multiple ways a sari can be worn, using members of the audience to show how a sari is draped and to explain the meaning of color, embroidery and style.
Check our calendar for other branch events.